Configuring the Flow Bootstrap Service is an important step to remember when installing a Flow System. The Flow Bootstrap component is a Windows Service that can be found in the standard Windows Services console:
Flow Bootstrap "Startup"
By default, the Flow Bootstrap Service is installed to Startup Automatically. Confirm this setting by opening its Properties …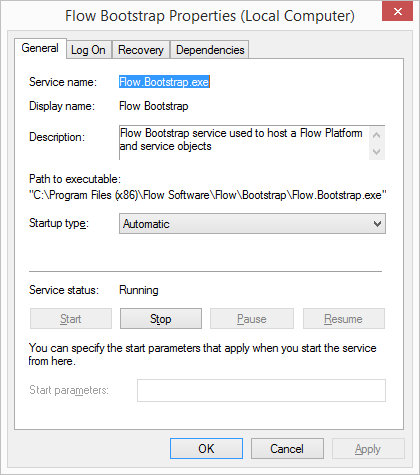 Flow Bootstrap "Log On"
Select the "Log On" tab and change the "Log on as:" option to a specific "Service Account" that has the following:
Local Administrator rights on the server where it is running. The local Administrator rights are required for the Flow Information Platform to create diagnostic Event Viewer log sources and start internal web service components.
Access to the Microsoft SQL Database where the Flow Database will be deployed.
Access to any Data Sources (e.g. Historian) or Data Consumers that the Flow Information Platform will need to access.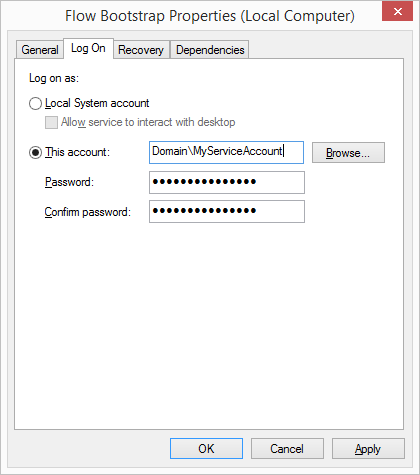 Click "OK" and restart the Flow Bootstrap Service when prompted.