As described in Flow Architecture, the Flow Information Platform requires a running instance of Microsoft SQL Server. If you do not have an existing instance of SQL Server, you will need to install SQL Server first. For a small Flow Information Platform (e.g. demo or proof of concept) you can install Microsoft SQL Server Express (Microsoft SQL Server Webpage).
Installation
Once you have installed SQL Server (or you have identified an existing SQL Server), run the Flow Installation Package, "Flow x.x.x.x.msi" where x.x.x.x is the version build number.
The latest Flow Installation Package is usually found on the Flow Software website (www.flow-software.com)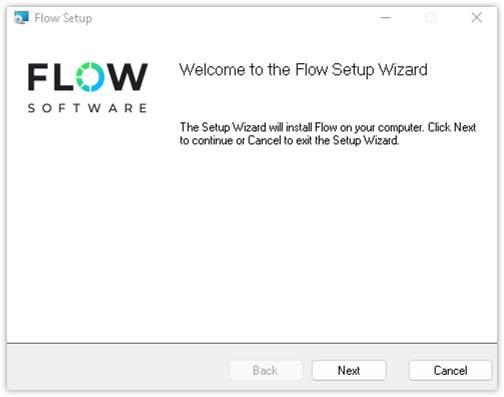 Click "Next" …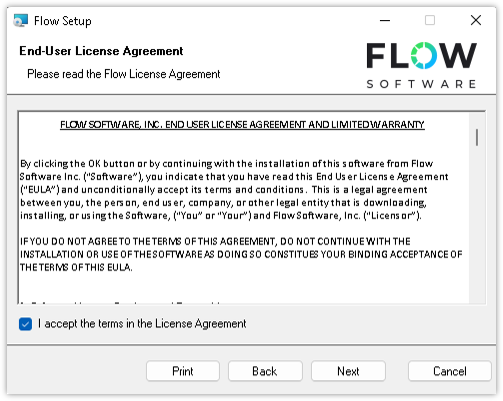 Accept the terms of the License Agreement and click "Next".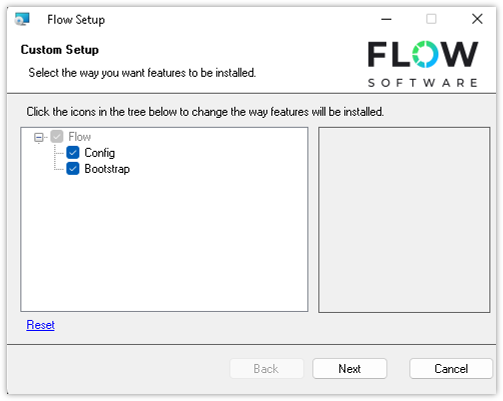 By default, both Config and Bootstrap components will be selected for installation. If you are deploying a distributed Flow Information Platform, you may need to install Config on some machines (e.g. laptops) and Bootstrap on others (e.g. servers). Click "Next".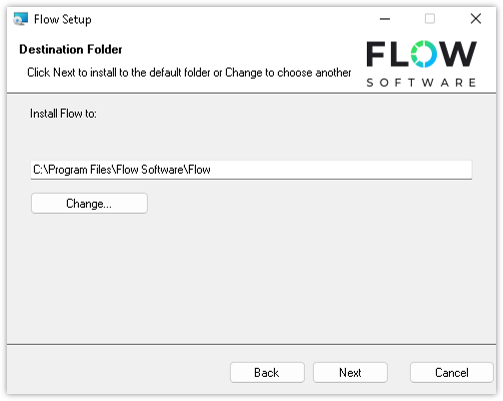 Select the installation path and click "Next" to complete the installation.