An Enumeration Group is a set of related Enumerations. Think of an Enumeration Group as a "Matrix" that defines the allowed "combinations" of values from each Enumeration in the Group.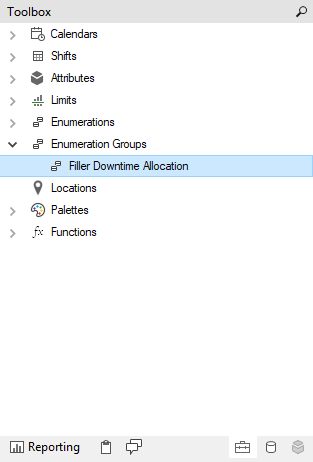 In the "Filler Downtime Allocation" enumeration group example below, a "matrix" of combinations has been created using the "Product" and "Downtime Reason" enumerations. The "Ordinal" column must contain a unique integer value. The subsequent columns must be enumerations and can be dragged across from the Toolbox View.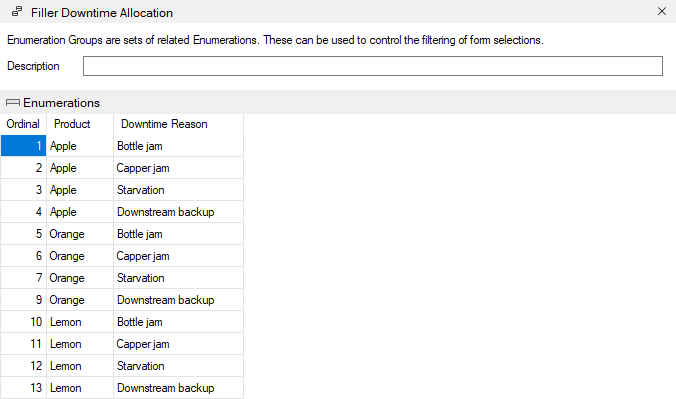 Enumeration Groups can be used to control the filtering of selections on an Event Form.