Flow is a powerful and flexible production reporting and operational analysis solution for industry. By providing a self-service environment, Flow turns users into information management experts, helping them transform large quantities of data into quality information. Using Flow, users can collect, transform and calculate information from multiple disparate data sources automatically.
Flow prepares information for presentation and integration. By employing data visualization best-practice, Flow transforms your measured data into information that is understood quickly and accurately, allowing frequent and effective decisions to be made.
Visualize and share information contained in the Flow Information Platform via the Flow Server's web-based dashboards or by using other Visual Analytics tools. Schedule the delivery of information, charts and dashboards via email and other notification services.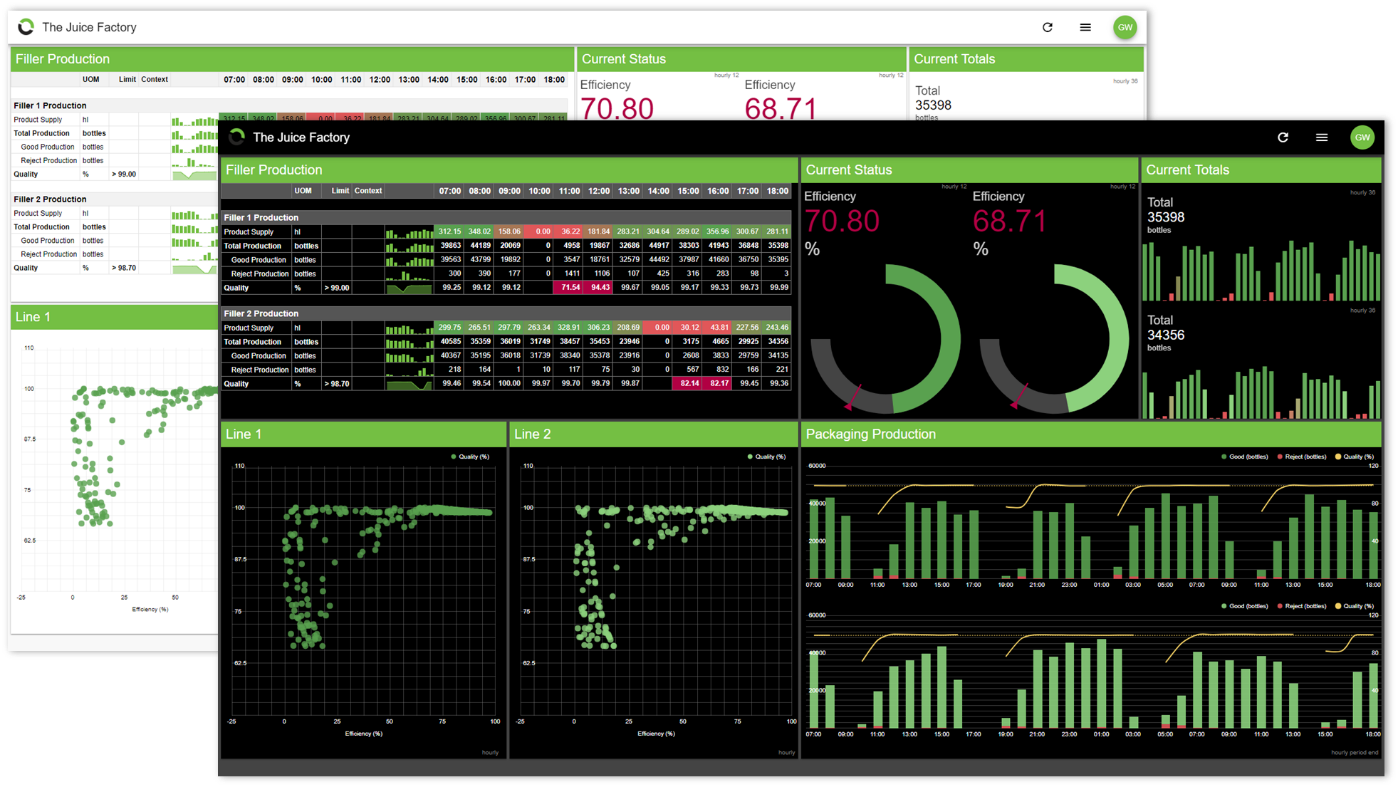 The dashboards above are examples of the typical information visualization capability built into the Flow Server.