Now that you have a "Packaging Event Report", wouldn't it be useful if you could add additional columns to your report?
Let's see how we can do this with new measures. Set your Measure Defaults to "Hourly" with a format of "0" (i.e. no decimal places).
In the Model View, create a new Metric in the "Filler 1" folder. Flow will name your new Metric "Filler 1". Locate the "FL001.BottleCount" tag in your Historian, drag it across to the "Filler 1" Metric and rename it to "Filler 1 Good Production". Set its retrieval aggregation method to "Counter" (because it is a counter tag).
Before you deploy your new measure, expand the "Context" section, and drag the "Filler 1 Run" Event into it ...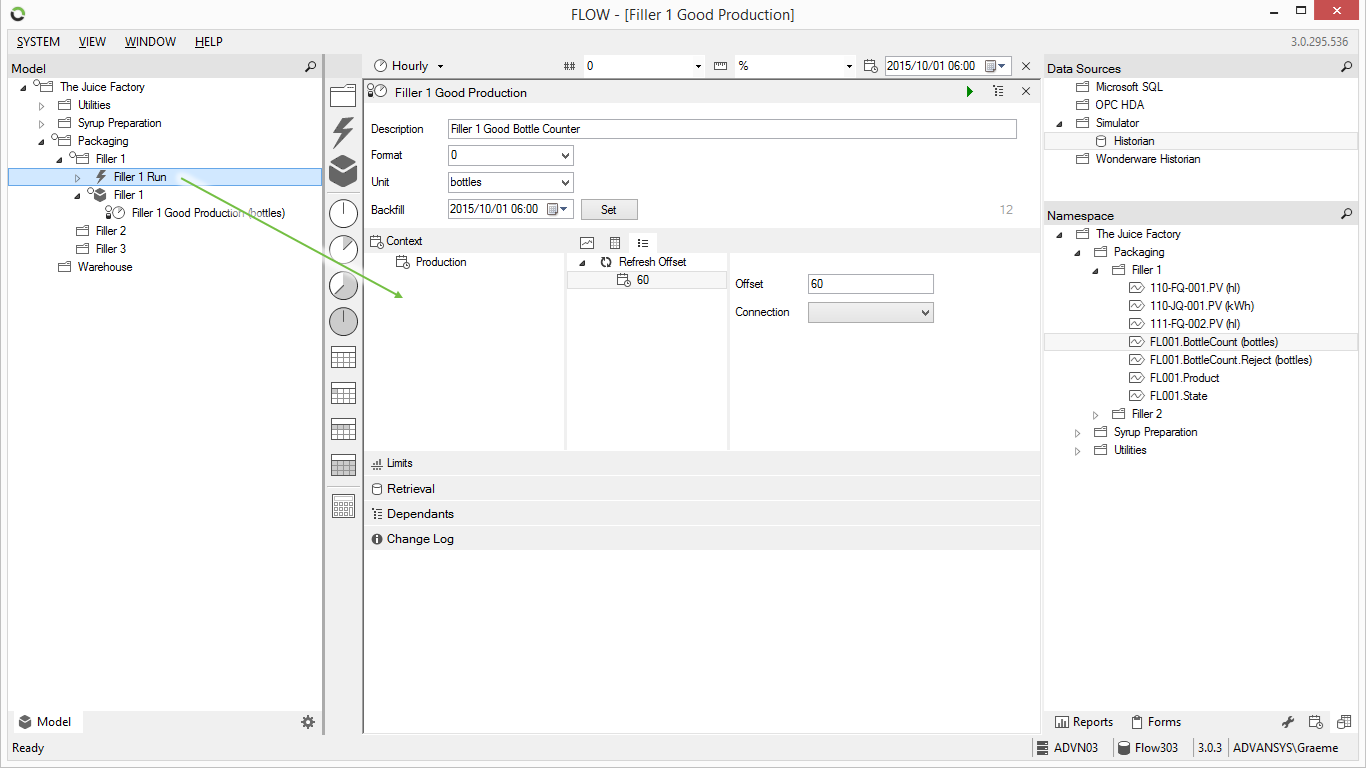 Let's discuss what you have just done. By adding the "Filler 1 Run" Event into the "Context" of the new measure, you have told Flow to "overlay" the time period information from the measure and the event period information from the event. Flow effectively "slices" the overlaid time and event period information, allowing you to present it from different perspectives (or dimensions).

Let's add this measure to the Event Report you created earlier. Open the "Packaging Event Report", expand the "Filler 1" Section and drag this new "Filler 1 Good Production (bottles)" measure onto the "Filler 1 Run" event. Set its "Description" property to "Good Bottles" …

Refresh your "Packaging Event Report" and notice the additional column of information …