Now that you have a measure specifying the Boiler's design rating, you are going to create a Retrieved Measure for the Boiler's actual production.
Locate the 010-FT-001.PV Boiler Steam Output tag from the Historian, drag it across to the Model View, and drop it onto the "Steam" folder. Rename the new Retrieved Measure to "Steam Production". Double-click the new measure …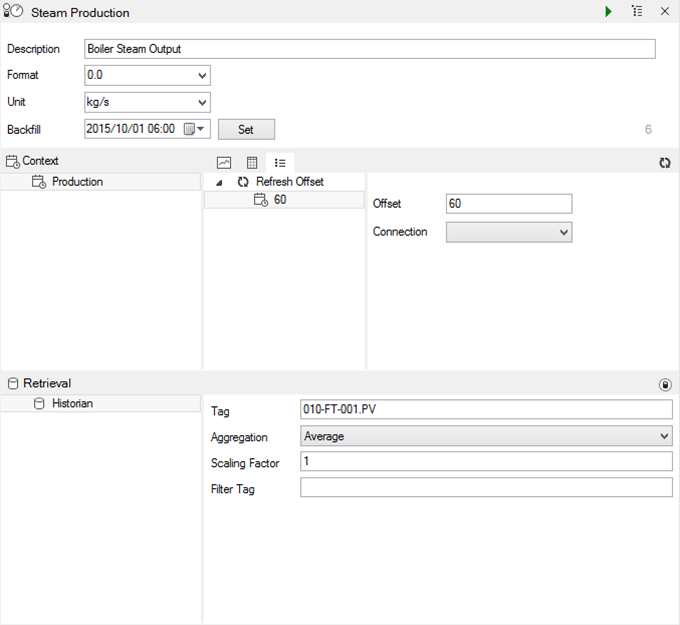 Notice the unit of measure has been set to kg/s since this is the engineering unit of the 010-FT-001.PV tag in the Historian. You need to compare the Boiler's design rating in tons/hr to the Boiler's actual output. To do this you are going to convert the actual output from kg/s to tons/hr, and you are going to use the "Scaling Factor" to achieve this.
The "Scaling Factor" is a multiplier applied to the summary value retrieved from the data source. The multiplied summary value is then stored in the Flow System.
Configure the following:
Unit – tons/hr
Scaling Factor – 3.6
Deploy the new measure. Confirm that it is retrieving and scaling a summary value from the Historian.