Calculated Measures within Flow allows to one configure a measure's previous period's value, as well as projecting this value into the future.
In the article, What if I want to perform a Calculation over a range of Time Periods?, we discussed how to create a moving average for daily production totals. We will be projecting these values 7 days into the future.
Create a calculated measure based on your moving average measure. To project the measure 7 days into the future, enter 7 into the Projected property;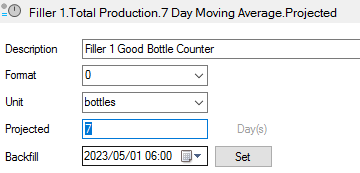 In the retrieval section, configure the moving average measure to the Previous period setting and add 7 to the Relative End setting. Note: the total days that you project must match the Relative end setting.

This will project the periods for 7 days into the future: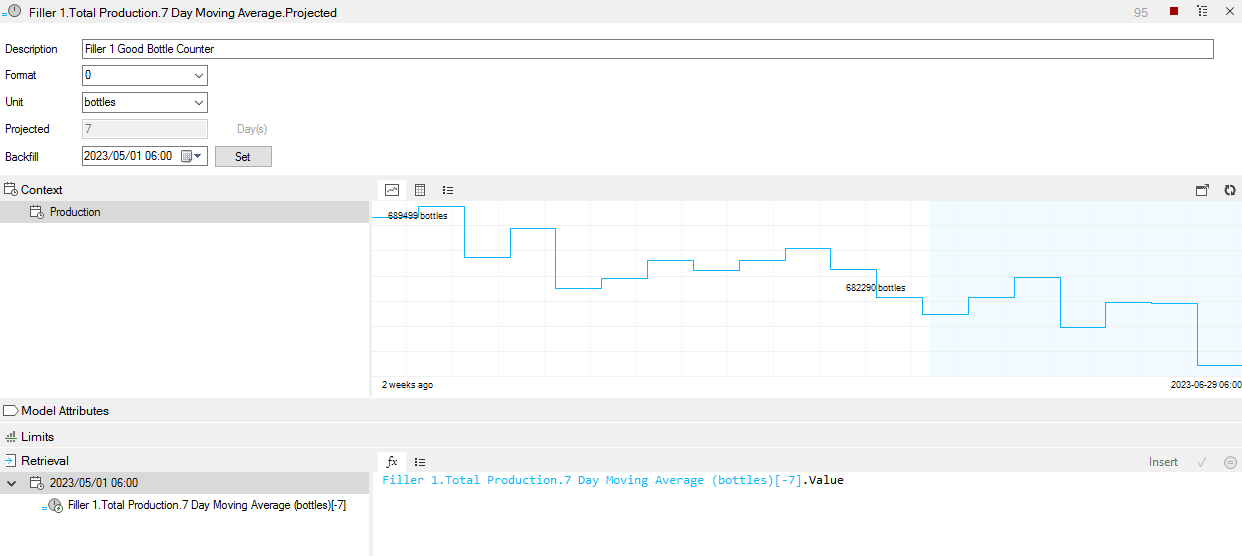 By dragging the Daily projected measure onto the Daily Time interval in the Flow Zone, progressive totals can be created.
This could provide an actual production total that could be achieved at the end of the 7 days. Remember to set the projected property to 7 days as well.

One can now track your Daily Production progressive total(blue area) against the project total(Green line)